Imagine this: You're sipping your morning coffee, casually scrolling through your Instagram feed, and suddenly, half the people you follow just…vanish into thin air! Don't panic; it's not a glitch in the Matrix—it's the infamous "Thanos Snap." Let's dive into this cosmic calamity with a sprinkle of humor and curiosity!
1. The Mad Titan's Marvelous Plan
So, there's this big purple guy, Thanos, with a chin that looks like it could slice bread, and he's got a beef with overpopulation. Instead of launching a public awareness campaign about family planning, he decides to collect these shiny cosmic rocks called Infinity Stones. Why, you ask? To snap his fingers, and—boom!—half the universe goes poof!
2. The Thanos Snappening
Picture the scene: Thanos, in all his grape-colored glory, snaps his fingers while sporting a snazzy golden gauntlet. Just like that, half of all life in the universe turns into cosmic dust. Think of it as the universe's most massive decluttering session! Marathoning 'Marie Kondo' would have been a gentler approach, but hey, when you're a supervillain, you do things differently.
3. Who Got Snapped?
Now, let's talk casualties. Not even our beloved Marvel superheroes were safe. Some of them turned into cosmic snowflakes, leaving us to wonder if Marvel was planning a new line of "Infinity Avenger Dust Collectibles." So long, Spidey! Farewell, T'Challa! See ya later, Star-Lord!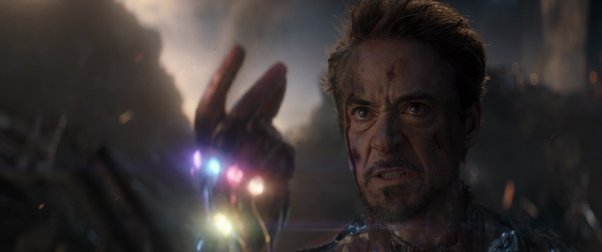 4. Snap, Crackle, and Plot Twist
But wait, there's more! Just when you thought the universe was stuck in a cosmic dust buster, our heroes decide to do what they do best—un-snap! Marvel's finest embark on a mission to reverse the Snappening. Cue epic battles, time travel shenanigans, and more witty one-liners than you can shake a Mjolnir at.
5. What We Learned
As we chuckle at the absurdity of the "Thanos Snap," there's a lesson here somewhere. Maybe it's about the consequences of shortsighted environmental policies or the importance of recycling cosmic jewelry. Or perhaps it's a reminder that even when facing the most ridiculous of situations, humor and heroism can go hand in hand.
Conclusion: The Thanos Snap That Launched a Thousand Memes
So, the "Thanos Snap" was the mother of all galactic spring cleanings. It left us pondering life's fragility and the merits of a good Infinity Stone. And, let's be honest, it also spawned countless memes, TikToks, and parodies that continue to make us laugh in the face of fictional universal destruction. In the end, we can only hope that if someone ever does get their hands on an Infinity Gauntlet, they'll use it for something a tad less dramatic. Like, say, the ultimate cosmic pizza party?