KFConsole is home video gaming console developed by Cool Master and KFC Gaming. After the initial announcement in June 2020,  fans believed it was a  fake news and now its official announced in last December 2020. Its has come with various  features including ray-tracing, 4K gaming, 240Hz output, VR, and Barracuda SSD storage. The notable features is come with Chicken Chamber that can store and warm chicken. And the Console is overall powered by KFC Gaming, Cooler Master, Asus, Seagate, NVIDIA, Intel.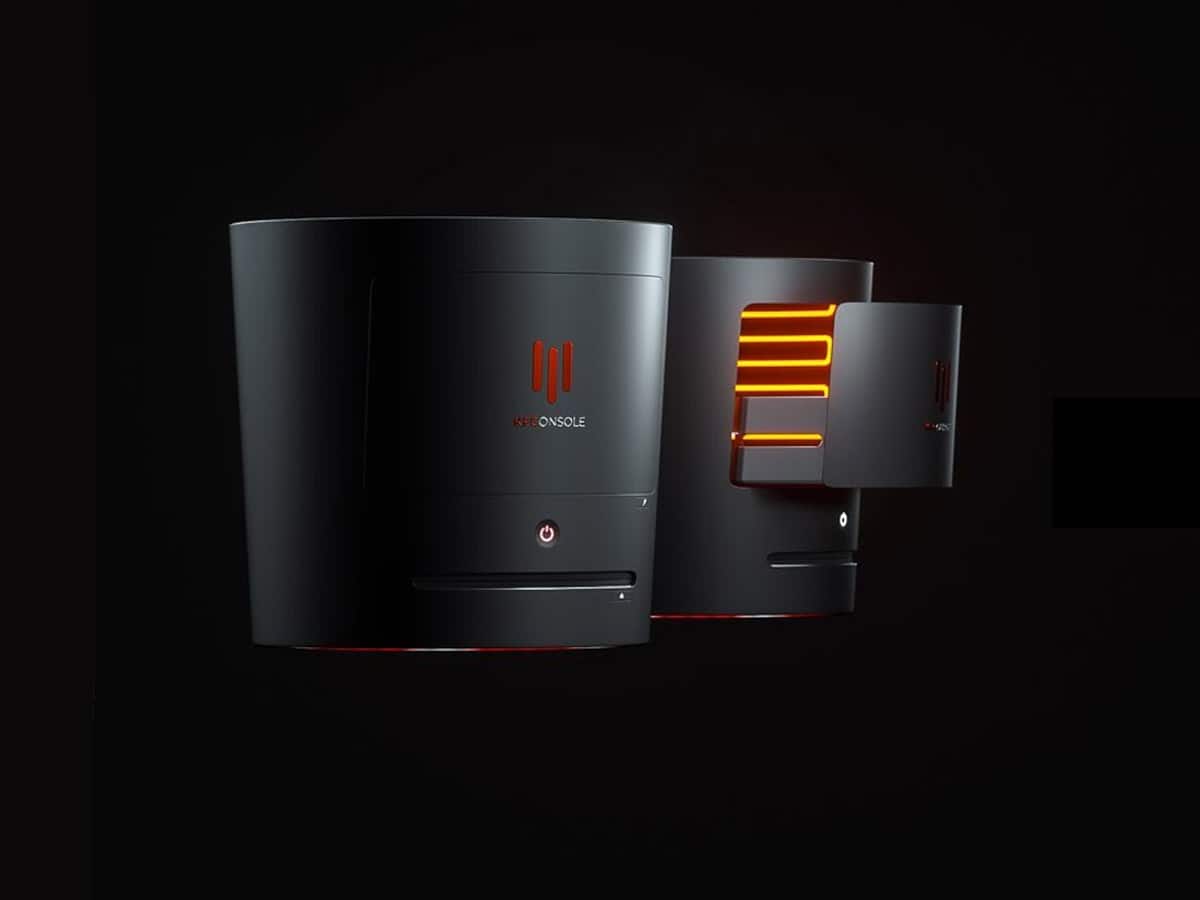 KFConsole Release Date and Price
Once again KFConsole is developed by KFC Gaming and manufacture by Cooler Master. The released was set to be in December 2020, but there has no official news afterwards. We can expect it will release with 2021 year.  And as per the Wikipedia the KFConsole price is shown as TBA, which the has not  announced by the official team yet.
KFConsole Features
VR Ready : Get on your feet and enjoy the world of Virtual Reality while the smell of fresh chicken captures your senses.
NVIDIA's Ray Tracing : Rays of light individually simulated creating true to life shadows and reflections that will immerse you in selected games more than ever before.
240FPS with upto 240Hz Output : Enjoy smooth and fluid high-frame-rate gameplay at up to 240fps for ALL games, with support for 240Hz output on 4k displays
4K TV Gaming : Enjoy your favourite games in Finger Clickin' Good 4K quality on supported devices.
Chicken Chamber: Never risk letting your chicken go cold again thanks to the patented Chicken Chamber. Utilising the systems natural heat and airflow system you can now focus on your gameplay and enjoy hot, crispy chicken between rounds.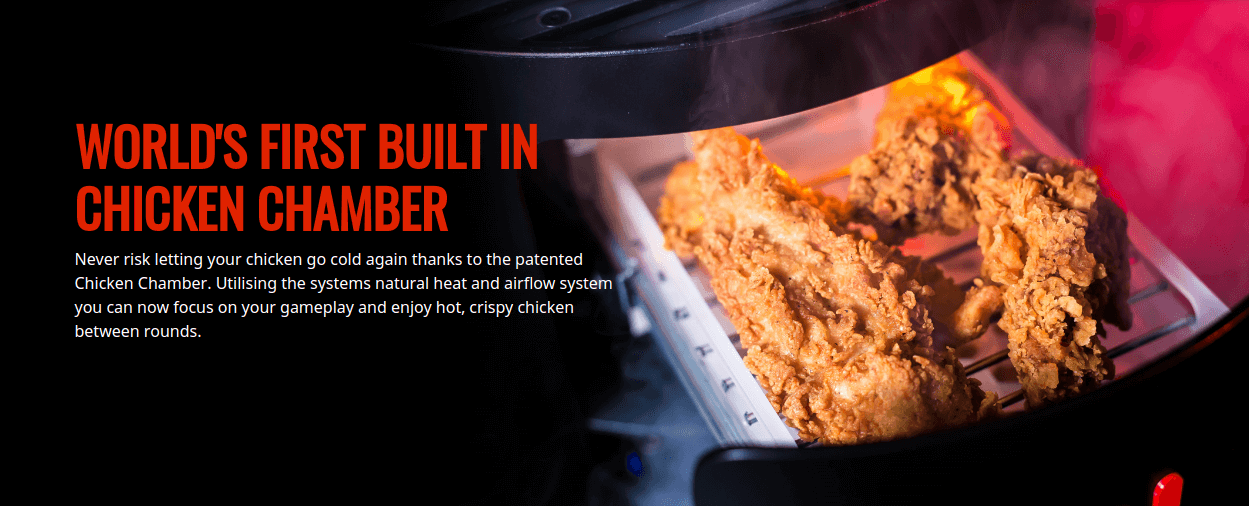 KFConsole Specification
Display: 4K resolution with 240 Hz screen
Chicken Chamber: A built-in oven setup to cook chicken upto 2 pieces (as per the official pictures)
CPU: Intel Nuc 9 Extreme Compute Element
Cooler Master NC100 Chassis
Asus powered GPU (first-of-its-kind hot-swappable GPU slot)
Seagate BarraCuda 1TB SSD
Console Body: Black Touch-glass
KFConsole Design
KFConsole designed is inspired from the KFC's Bargain Bucket. The console look is all black cylinder with red power button and with a drawer type Chicken chamber and logo placement on the front.
As per the official news report, there is nothing announced the pricing and releasing date details  by Cool Master or KFC. Stay tuned to our website for latest updated on the KFConsole and follow us on Instagram aswell Game_ROG – Instagram